Area Information and Upcoming Events
There is something for everyone here in Panama City Beach. Explore a multitude of attractions, world class shopping, fabulous local dining options, nearby golfing, watersports and beach activities. Check our events calendar for upcoming concerts, festivals and special events. See why Coral Reef is everyone's favorite family vacation destination!
Dining
Captain Anderson's (Named among America's top 50 Restaurants)   Website
Dockside views, Tiki bar atmosphere, and sports bar food at Off The Hook Bar and Grill on Thomas Drive. Enjoy live music, sports games, and gorgeous sunset views! othpcb.com
Schooners Last Local Beach Club     Website
J. Michaels Dockside Bar and Grill    Website
Uncle Ernie's in St. Andrew's Bay  (Under remodel)  Website
Firefly     Website
Liza's Kitchen     Website
Andy's Flour Power     Website
Pineapple Willys     Website
Saltwater Grill     Website
Margaritaville in Pier Park     Website
Moe's Barbeque    Website
Chicken Salad Chick in Pier Park   Website
The Back Porch Seafood in Pier Park     Website
Dee's Hangout  Website
Diego's Burrito Factory    Website
Captain's Table in St. Andrew's Bay (Under remodel)  Website
The Grand Marlin
Jesse's Place
Attractions
Pier Park
St. Andrews State Park
Gulf World Marine Park
Shipwreck Island Water Park
Wonderworks
Zoo World
Race City
XD Dark Ride Experience (In Pier Park)
Dave & Buster's
Miniature Golf
The Grand Movie Theatre and IMAX     Website
Helicopter tours
Frank Brown Recreation Park
History Class Brewing Company    Website
Water sports and Adventures
Golfing and Tennis
Sheraton Bay Point Resort Golf and Tennis
Signal Hill Golf Club
Holiday Golf Club (Offering a Championship course and Par 3 course)
Upcoming Events
Panama City Beach Marathon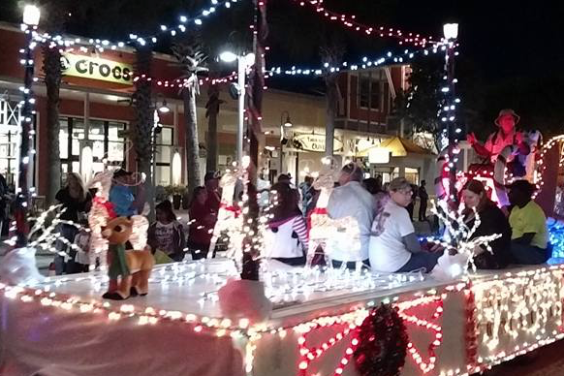 Optimist Club of the Beaches Christmas Parade
600 Pier Park Dr
Panama City Beach, FL 32413
Every year, the Panama City Beach Optimist Club holds a Christmas Parade with dozens of entrants. This nighttime parade includes marching bands, floats decked out with Christmas lights and decor, fire trucks and sweet custom automobiles! Don't worry about candy flying through the darkness to the spectator lined roads around Pier Park–all candy is handed out by parade walkers. Get into the holiday spirit with this special event for the whole community of residents and visitors alike.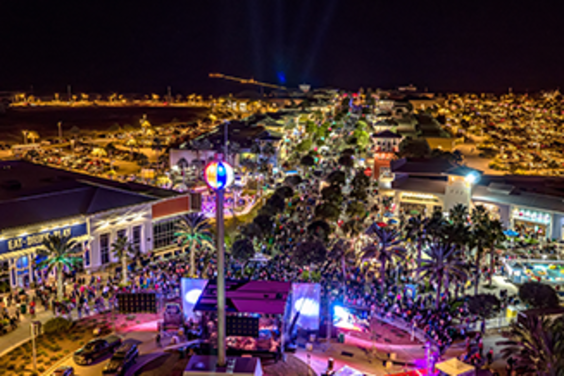 New Year's Eve Beach Ball Drop
600 Pier Park Dr
Panama City Beach, FL 32413
Dates: December 31, 2021
Location: Pier Park
Time: 5:30 PM to 12:00 AM
Celebrate New Year's Eve on the beach! A family-friendly countdown at 8pm culminates with fireworks, live music and 10,000 beach balls being dropped over the crowd. As the seconds tick down to midnight, thousands watch the Celebration Tower as a glowing beach ball descends to signify the start of a New Year and kicks off a second round of fireworks!