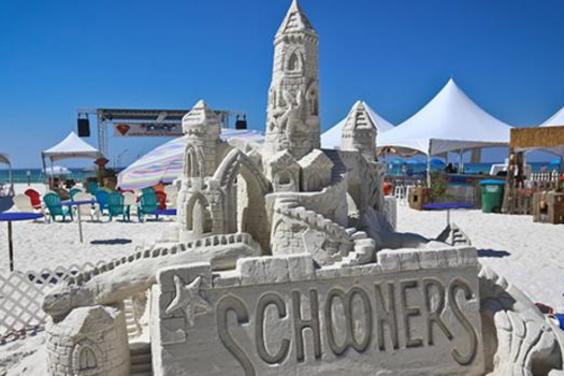 Schooners Lobster Festival & Tournament
5121 Gulf Dr.
Panama City Beach, FL 32408
Lobster lovers, behold the biggest lobster tournament and festival in the area! This week-long celebration will bring live music, contests and lots of Florida lobster! With huge Local Lobsters on the weigh-in scales, fresh lobster prepared every mouth-watering way you can imagine, and the 19th Annual Schooners Sand Sculpting Contest, it is a HUGE event that draws thousands of divers and lobster fans from all over the Southeast. Lobster Tournament divers will be competing in a variety of categories including Spiny Lobster, Shovelnose Lobster and Big 6.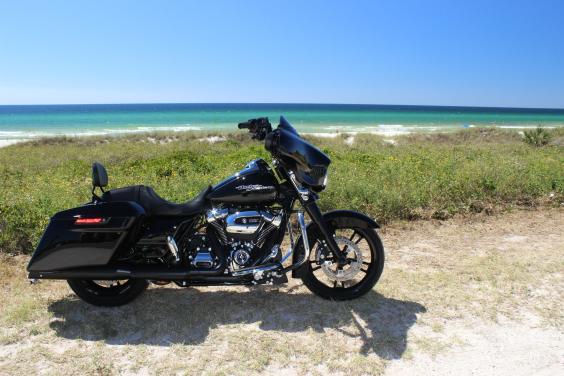 Thunder Beach Autumn Motorcycle Rally
Dates: October 24, 2019 – October 27, 2019
Recurrence: Recurring daily
Thunder Beach,"The Most Biker Friendly FREE Rally in the United States! Bikers, vendors and exhibitors from around the country descend on Panama City Beach, Florida for Bike Week, to share stories, see great bands and live entertainment, find the hottest custom motorcycles and motorcycle accessories available, and to experience a scenic ride on The World's Most Beautiful Beaches!
With 7 Official Thunder Beach Venues spread out across the entire expanse of Panama City Beach and each one offering its own brand of unique activities, you won't want to miss it! You can see why so many people love our rally! The coming year is no exception as bands from around the southeast and other places descend on the beach to rock the Thunder Beach Rally!
For a full list of details, check out www.ThunderBeachProductions.com

23937 Panama City Beach Parkway
Panama City Beach, FL 32413
(850) 233-5059
Presented By: Friends of Camp Helen State Park
Recurrence: Recurring daily
Location: On the grounds of Camp Helen State Park located at 23937 Panama City Beach Florida
Time: 9:00 AM to 4:00 PM
Price: Park admission fee $4.00 per car
Ironman Florida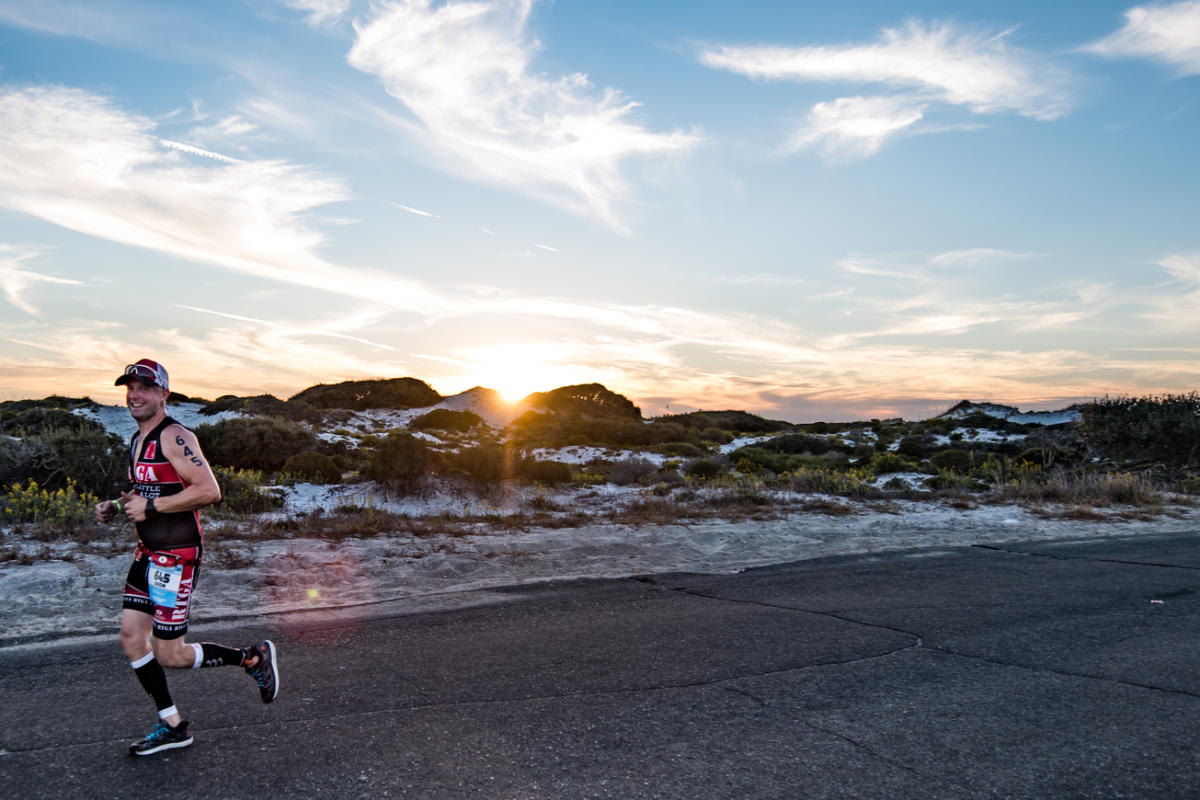 Presented By: Boardwalk Beach Resort Condo
Dates: November 2, 2019
Location: Boardwalk Beach Resort
Thanks to a beautiful seashore and perfect temperatures, IRONMAN Florida is a magnet for triathletes and their families.
One of the most storied North American races, IRONMAN Florida began in November, 1999. It takes place in Panama City Beach, which is known for pristine beaches and moderate fall temperatures. Just as the summer season winds down, it's the perfect time of year to visit northwest Florida—and the event is as much a destination vacation as it is a race.
The swim takes place in the Gulf of Mexico, where athletes will have a short beach run in between laps. Waters are typically in the mid 70's, allowing triathletes to wear wetsuits. The two-loop swim course gives spectators a bird's eye view of the entire course.
After exiting the water, athletes are challenged by a fast, flat, one-loop bicycle course. The terrain pushes the body in way that most athletes are not accustomed to: the absence of rolling hills or steep inclines forces consistent pacing. Winds are typically light in the morning, but become more challenging later in the day. With daylight savings time beginning the following day, early sunset reminds athletes that the bicycle cut-off is soon approaching.
The two-loop run course, while flat, has many turns throughout the local neighborhoods. In the spectator-friendly area, thousands of residents and visitors emerge for fall get-togethers while supporting the competitors. The course also winds through St. Andrew's State Park, a favorite among participants for its shaded areas and wildlife. After the second loop, athletes round the last corner for the the final quarter mile to the finish.
Emerald Coast Cruizin' Car Show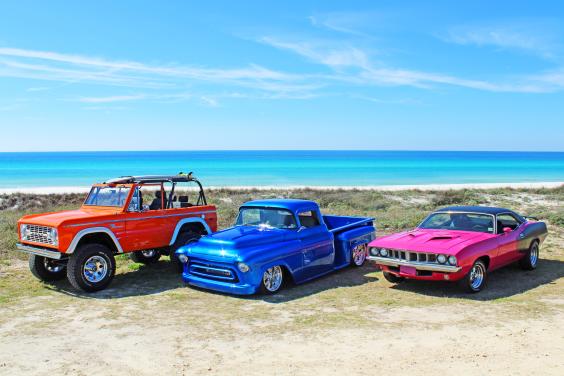 600 Pier Park Drive
Panama City Beach, FL 32413
Emerald Coast Cruizin – The South's Best Blast from the Past family fun event. Thousands of classic cars, hot rods, custom cars and trucks make way to beautiful Panama City Beach. This year's event will be held at Aaron Bessant Park next to Pier Park.